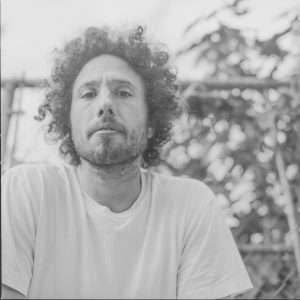 Zack de la Rocha is back! The first (ever) official single of his has been released, and thanks to El-P who produced this riotous track we now know that he has a full length album coming in 2017. While de la Rocha maintained an Andre 3000 level of mystique and output through the 2000's, he emerged every now and then with a booming DJ Shadow collaboration, a hook for Saul Williams or Deltron 3030, his most recent feature/El-P collab with Run the Jewels, or even the closest we've come to a fully formed ZDLR project in the war-torn industrial style of the One Day as a Lion EP. But all of these don't even amount to 15 songs in the same amount of years that have passed since Rage Against The Machine's breakup.
"digging for windows" is a complete reminder of why he transcends his former bandmates, in a track that is an intense hybrid of punk and hip-hop he tells the story of someone who, unable to afford electricity due to medical expenses, resorts to selling drugs and ends up in prison due to a deal-gone-wrong. Once in prison, a guard catches them smoking and attempts to blackmail them, but they refuse and end up in solitary confinement where they begin "digging for windows". In one particularly striking line, he weaves through references to two significant Spike Lee films while discussing depression and price inflation: "these blues ain't more better when / my fever rise in the jungle as quick as the price spikes".
After finalising the narrative in the darkness of solitary confinement, he fills the remainder of the track with dub-like vocal echoes and grating guitar lines, with lyrics discussing more personally relevant issues as a performer. He touches on the fleeting nature of fame and artists' monetary gain in the lines "the stage makes figures as quick as it off em /what Marley and Pac get?". This track is similar in it's ferocity and it's sharp thematic focus to the One Day as a Lion EP, but with a more expansive sound palette then on offer in the two-piece band. This is a long overdue, but incredibly timely 'debut' single from the artist, who proves that his critical lyrics and unrelenting activism were not the result of youthful angst in the 90s, but that he is dedicated to only releasing high-quality art that can be dissected and analysed for all it's underlying value.